Pamper Yourself Back to Perfection
July 23, 2019
Pamper Yourself Back to Perfection Article
With the holidays behind us and a new year ahead, it's the best time to reset your body and mind with a little pampering and a day at the spa.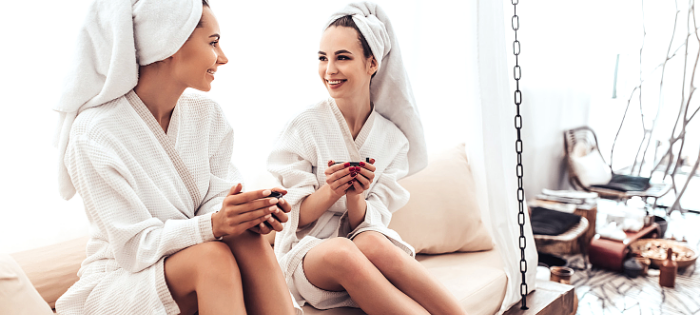 Get a taste of the South with your beauty bliss with Stox & Co.'s Signature Sweet Tea body treatments. Feel your skin scrubbed back to its silky smoothness with a house-made mix of herbal teas and sugar. Take it to the next level with a deeply relaxing, aromatherapy and hot stone massage. Give your hands and nails the nourishing makeover they need at Mylkbar. But with everything from aromatherapy oils to eye collagen eye masks and a Rainbow Mani, you'll leave feeling brilliant from head to toe.
Refresh your face with one of Lordis Loft's Aveda facials. Whether you want to brighten, firm, calm or clear, there's a facial for you. Customize the experience with the Elemental Natural Facial, completely personalized to soothe your beautiful skin.